Topsarge Business Solutions, LLC (TBS) is an Organizational Improvement, Leader Development, Training and Research firm whose clients value the importance of proven success. By delivering a complementary set of products and services, our training and development activities drive organizational change through personal growth and development of its leaders and workforce. TBS personnel are experienced in providing subject matter expertise, training, and coaching services for government clients and our past successes using our best-practice disciplines include the principles for Lean manufacturing, Six Sigma for quality, and the people-process-technology triad of Knowledge Management. TBS is a consulting firm that provides project management, professional development, and change management services to our customers in how to manage organizational change through communication, collaboration and professional development in an increasingly digital world. TBS is a uniquely qualified small business solutions provider with a reputation for quality that focuses on managing projects with pride. We use of best-practices that combine our award-winning techniques in helping organizations grow and manage change through the proper use and employment of people. Our Associates are well versed in how to manage organizational change through increasing staff productivity, service quality and delivering consistency by capitalizing on intellectual and knowledge-based assets and the power of the people that make up an organization.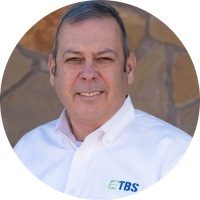 Dan Elder
Managing Partner | CTO
Daniel K. Elder (Dan) formed a start-up in 2008 after a 26-year career as a U.S. Army noncommissioned officer and executive leader. A 4-time Hall of Fame inductee and graduate of the Sergeants Major Academy, Dan served as the Army's most senior enlisted logistician as the command sergeant major of the U.S. Army Material Command. He transitioned to industry first as a Consultant with Computer Sciences Corporation, and then as the Director of Business Development with McLane Advanced Technologies. In 2013 he established Topsarge Business Solutions delivering organizational and leadership development. He is responsible for growing five companies and a think tank across multiple geographic locations with a distributed workforce.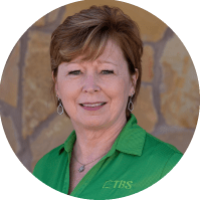 Gloria Elder
Sr. Vice President
Co-owner and manger of Human Resources, Gloria provides key information, analysis, and recommendation that helps create strategic direction for the company. She establishes human resources objectives in line with organizational objectives. Supports management by providing human resources advice, counsel, and decisions; analyzes information and applications. Guides management and employee actions by researching, developing, writing, and updating policies, procedures, methods, and guidelines; communicating and enforcing organization values.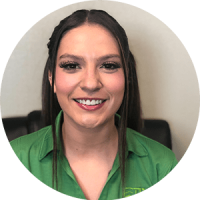 Maya Jackson
Accounting Assistant
Maya Jackson serves as TBS Accounting Assistant, she is an upcoming graduate of University of Alabama at Birmingham with a bachelor's degree in finance and has an extensive background in the finance and marketing industry. She is a new resident of Texas, originally born and raised in Atlanta, Georgia. Where she come from a long line of athletes, and has placed first in multiple tennis tournaments. A proud dog mom who likes to spend free time painting, traveling, and playing tennis with her husband.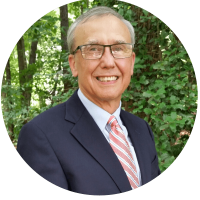 Bob Sempek
Director Of Business
Bob comes to TBS with an extensive background in the defense contracting industry. Working in a small business environment he has performed as a Program Manager, an on-site contract lead at an Army headquarters, an analyst in Army logistics information systems, a business developer, a capture manager, a proposal manager, and writer. He is currently serving as a policy analyst and writer for TBS. Bob is a retired Infantry and Quartermaster Corps (Logistics) Army officer. In addition to many professional training courses, he holds a Master's of Science degree in Business Financial Management from The George Washington University and an Undergraduate Degree in Business Administration from Benedictine College in Atchison, KS. Bob is active in his professional association, currently serving as a chapter president. He is also a longtime and a current volunteer at several community and non-profit service activities.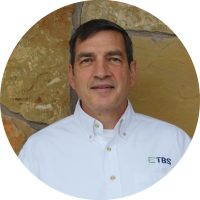 Phil Johndrow
Director of Operations
Philip Johndrow served more than 33 years in the United States Army, holding every noncommissioned officer leadership position culminating his career as the 1st Cavalry Division Command Sergeant Major (CSM) and the Combined Arms Center CSM. He retired from the Army in 2011 and has spent the last 8 years as the Director of Business Development with Trident University International and as a training facilitator and certified executive coach with True Growth®. He is currently serving as a Senior Mentor for the Command Sergeants Major Course and the Pre-Command Course at Ft Leavenworth, KS. Phil was awarded a Bachelors and Masters in Business Administrations Summa Cum Laude from Trident University International and was inducted into the U.S. Army Sergeants Major Academy Hall of Honor in 2016.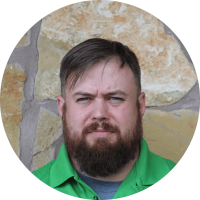 Evan Shiels
Research Specialist
Evan served in the United States Army as a Combat Engineer, deploying with various units in the 1st Cavalry division in support of combat operations Iraqi Freedom, New Dawn, Enduring Freedom, as well as non-combat operations in support of humanitarian relief following hurricane Katrina in New Orleans. While serving the United States, he served in a variety of roles in support of his units at both the company and battalion level, from Communications NCO, to in theater EOCA certifier (OND). While in the military, he achieved a Bachelor of Science in Political Science with a Magna Cum Laude at Texas A&M University Central Texas, as well being invited into the Phi Alpha Theta, the American History National Honors Society. Since retirement from the Army in 2016, follow on degrees including a Master of Arts in both Political Science as well as a Master's in History were completed in 2016 and 2018 respectfully have. He joins TBS to provide research assistance to senior partners with the firm, as well as to provide recent military operation specialty support in regard to the knowledge of tactical level leadership in the United States Army.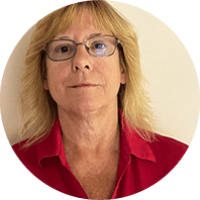 Robin Beth
ITSD Project Manager
Robin Beth comes to TBS with an extensive background in defense contracting working in small and large business environments. A value-optimizing leader in the government services industry, she brings to TBS nearly three decades of experience in project management and systems development. During her career, Robin served as the VP of Operations overseeing a company operating portfolio of contracts, and providing leadership to more than 850 employees located in 30 states and Puerto Rico. She was a project manager in systems development designing, developing and sustaining automated logistics systems. Robin earned her Bachelor's degree in communications from La Salle College. She has also completed professional development training towards earning her project management professional credential.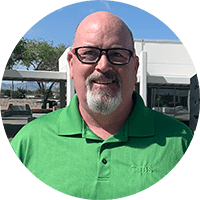 Matthew Lord
Research Associate
Matt Lord served our Army, Soldiers and their families, for over 27 years on Active Duty, as well as 4 years as a Citizen Soldier with the Army Reserve. Serving as a Mechanized Infantryman and Master Gunner, as well as an Electronic Warfare Tactical Practitioner Course graduate, gave him a solid foundation of technical expertise that augmented his tactical experience. Serving at every level from Rifleman to Command Sergeant Major of a Stryker Battalion in Alaska, Matt balanced his service with his family life, as the proud father of 4 children and 2 grandchildren, and happy husband to his better half, Denise. His experience included 2 operational and 4 combat deployments, coupled with more than a dozen rotations at our Combat Training Centers. After he retired in 2019, he continued service overseas with the UAE Land Forces as a senior operations advisor. He has since served as a Subject Matter Expert, and operations officer with Topsarge Business Solutions since March of 2022.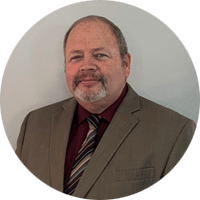 David Litteral
Director of Research
David Litteral, served in the United States Army Medical Department for 32 years, culminating as the Commandant of the Army's premier Medical Noncommissioned Officer Leadership Academy. Recognized within the Army Medical Department as a leader in education, training and well-versed in the management of Community and Business-based Emergency Management programs.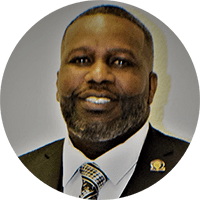 James Patrick
NCOLCoE Teams Lead
James served his country for 30 years in the United States Army, impressively holding noncommissioned officer leadership positions at every level, culminating his career as the Eighth Army G3 Sergeant Major. His last 15 years included assignments as an operation manager, instructional systems specialist, curriculum developer, senior program/project manager, and senior army instructor. He retired from the Army in 2023 with distinguished honors. He was awarded a bachelor's degree in business administration, and a master's degree in criminal justice from Excelsior University. James also received a project manager certification from Cornell University and Project Management Institute. James is also active in his professional association, currently nominated to serve as a chapter president. He recently became a lifetime member of the El Paso Sergeants Major Association. On a personal level, James is a proud and devoted father that enjoys spending time with his family and grandchildren.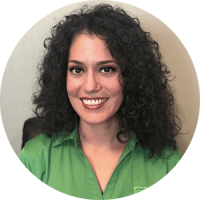 Sandra Escalante
Marketing Admin
Sandra Escalante is the Marketing Associate, she has a degree in Fashion Design and Merchandising and a native Texan, born and raised here in Temple! Before moving back home she was living in Los Angeles and working in the tv/film industry. Now, her focus is marketing and social media management with TBS. You can usually find her at the local library or at thrift stores in downtown area!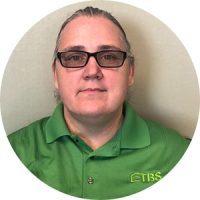 Jessica Terry
Director of Digital Operations
Jessica is a results-oriented, technically proficient full-stack web developer and network systems administrator. She is passionate about creating, designing, and developing web applications. She has completed certification programs in Full-Stack Web Development and Network Systems Administration. She has earned a Bachelor of Science in Computer Information Systems with a concentration in software development at Texas A&M – Central Texas. A U.S. Army Veteran, who enjoys spending time outdoors with her daughter, son, and husband. She is currently the Director of Digital Operations and is responsible for internal and external digital media development.
112 SW H K Dodgen Loop
Temple, TX 76504, USA
TBS-Fort Cavazos
36000 Darnall Loop,
Room 2608
Fort Cavazos, TX 76544-0993
COM: 254-288-5439; DSN: 738