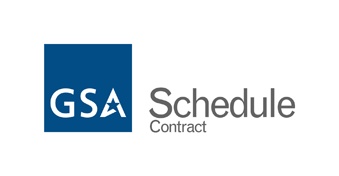 How To Contract With Us Through our GSA Schedule Contracts
Topsarge Business Solutions is a service-disabled owned small business. We are listed on SAM (System for Award Management) and can be readily accessed through our GSA schedule. Through our current contract vehicles, we can provide support to any Federal agency in the services and management consulting areas. For more information on how to quickly access TBS's services, please call: (254) 853-4410.
TBS GSA Contract Vehicles Include:
GSA Professional Services Schedule Contract xxx:
Other
Mission Oriented Business Integrated Services (MOBIS): Integrated Consulting Services (874-1)
Period of performance: March 16, 2018 – March 15, 2023
Under our GSA schedule, Topsarge Business is a Service-disabled Veteran (SDV) Owned Business.
Contractor is registered in System for Award Management (SAM) database
Contracting with Topsarge Business Solutions
Go to the GSA website www.gsaadvantage.gov
In the box to the right of "Search" choose "Services"
Type in Topsarge into the search bar
Click "Go".
Click the highlighted 'Topsarge Business Solutions' link.
Why Use the GSA Schedules?
Fast – Services purchased through the GSA Schedule can be acquired in under 30 days
Unlimited Order Size
Best Price – Prices reflect best competitive rates among federal clients
Direct Working Relationship with Vendor – Work directly with TBS
Preparing to contract with TBS
Establish your short- and long-term requirements
Discuss the requirements with your TBS representative
Prepare a statement of work (scope, schedule, and deliverables)
Seek your contracting office's or officer's acceptance of the work and establishment of the funding mechanism
Have your contracting office or officer submit to TBS and two additional GSA contractors a Request for Proposal. Other contractors may be found on the GSA website (http://www.gsa.gov)
Have your contracting office or officer send the agreed-upon statement of work directly to TBS, using your agency's approved GSA purchase order form
See our GSA Schedule Contract Price List
See our Labor Rate Description