A Service-disabled Veteran-owned Small Business (SDVOSB), Topsarge Business Solutions (TBS) serves its clients as a high-quality Project Management, Leader Development, Training, and Research firm. With more than 12-years of corporate experience as a federal prime and subcontractor, TBS has grown our technical capability and experienced staff through quality delivery and a history of successful leadership development and performance. We actively practice an inherent culture of respect within the company, and equally with our customers and to our competitors. Our mission statement is focused on our clients as we strive to help you "Create Change One Leader at a Time."
Leader Development Training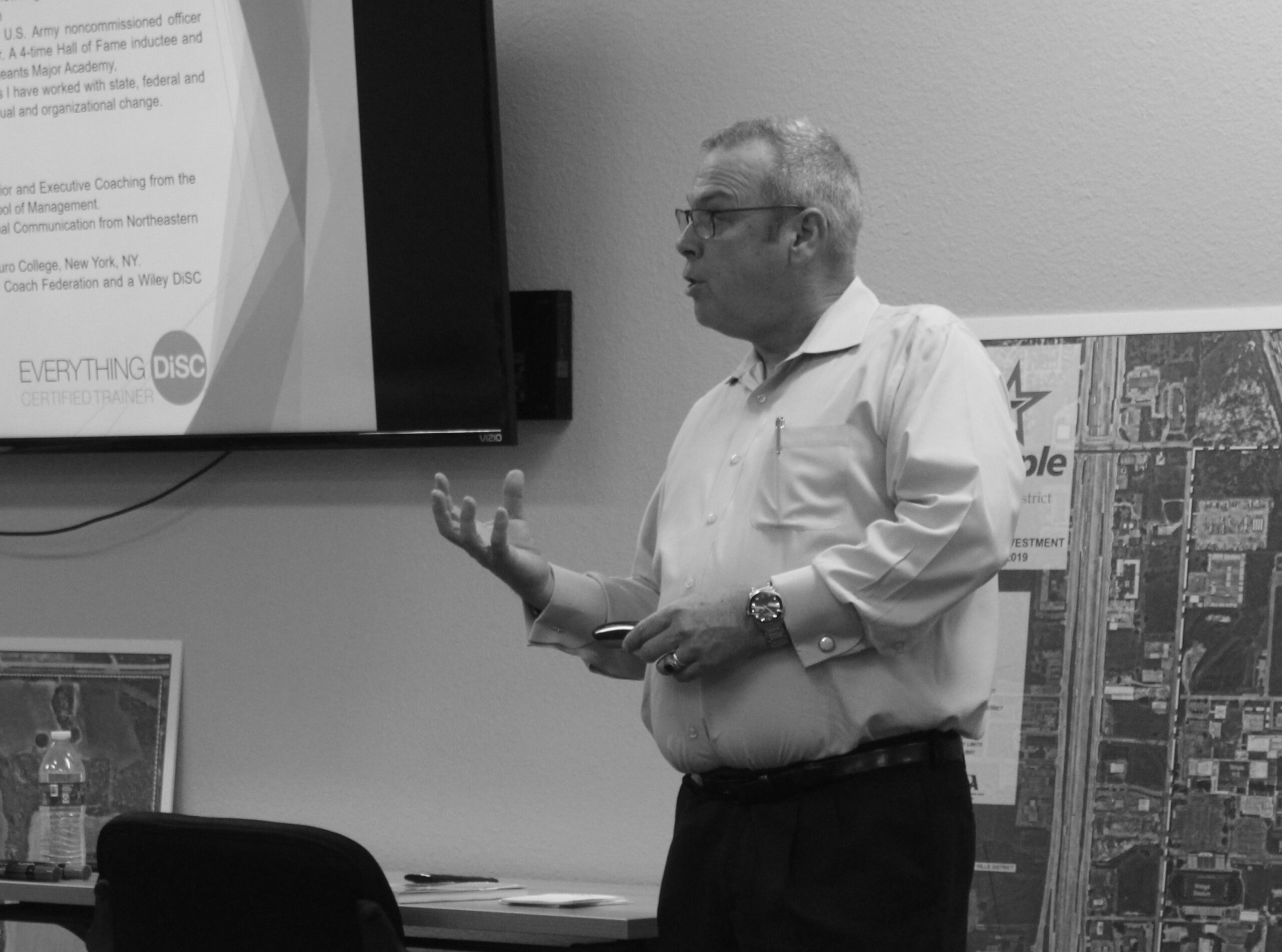 Expert Trainers
TBS is staffed with expert trainers and consultants who understand the uniqueness of the federal government, leadership development programs, and the Office of Personnel and Management (OPM) Executive Core Qualifications model, and the OPM best practice model in mentoring. TBS staff is well-grounded in the concepts and theories of leader development and creating opportunities for organizational leaders to become high performers. TBS capabilities span government and industry, non-profit, public, and private organizations.
Our People are our Credentials
Combined, our collective talent in delivering workshops and training events is proof of our success with previous clients, and our people are the true keys to ensuring we are able to exceed your
expectations. Our LDP program helps you develop your leaders, which in turn builds and sustains success throughout your organization. Our highly flexible and diverse team is accustomed to working with government employees and teams at various levels of professional development and education in their careers, and we are adept at meeting the needs of both the individual and the organization.
Organizational Development
Our team utilizes consultants and training developers with many years of experience that aligns with multiple components of Organizational Development, Leadership Development, and Mentoring programs. Our team of organizational development professionals possesses a broad portfolio of recent and relevant leader development and HR training projects. Our team of associates provides the public sector and non-profits with deep experience, continuity, and consistency.
Experienced and Tested
Our consultants have facilitated 1-day and 1.5-days workshops 10-times annually for a US Army customer over a four-year period from 2014 to 2019. We recently created
organizational development and change management workshops for a non-profit institution in support of the Department of Housing and Urban Development (HUD) community building. To
design effective agendas, we collaborate with ACQ leaders via phone calls and/or on-site meetings to plan and prepare for meetings and workshops and then we incorporate industry-accepted, state-of-the-art strategies, and styles with experiential learning into each workshop. We successfully delivered our leadership development services to the Bureau of Alcohol, Tobacco, Firearms, and Explosives (ATF) in 2018 when their Fire Investigator Program Manager requested that TBS create and deliver a similar Leader Development Workshop for their non-supervisory field agents. We developed and provided all related materials and managed logistical arrangements, according to the PM we achieved the agencies desired results from the workshop.
Quality and Performance
As a firm with expertise within our diverse portfolio of professional services over our 12-years of corporate experience we have delivered large and small projects to state and federal clients
within organizational development, training and leader development, workshop development and delivery, customer service, technical writing, and behavioral science and research.