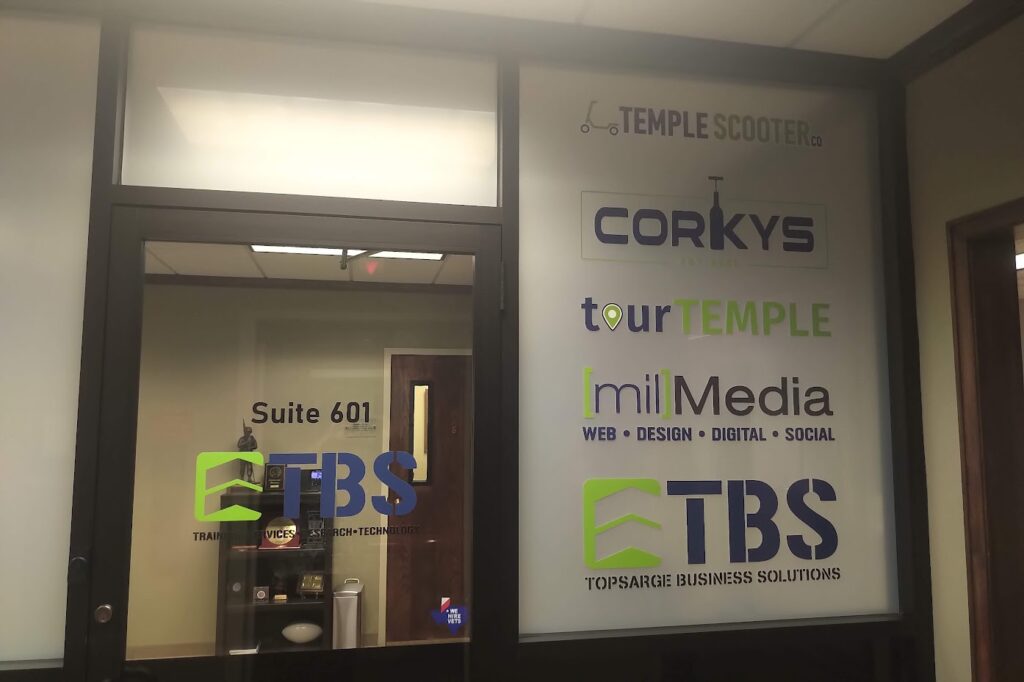 The service-disabled veteran-owned small business Topsarge Business Solutions (TBS) deliveres contracted professional and technical services to state and federal government clients since 2013. We are a federal provider of Educational Support services and Administrative Management and General Management Consulting services. Our specialties include instructor-led training, workforce development, training support services, administration & management consulting, policy & doctrine development, logistics planning & consulting, research & development in the social sciences, data analysis, and executive coaching & mentor programs. We are a privately held limited liability corporation that offers a wide variety of technology and management services. We have been certified as a Texas Historical Underutilized Business (HUB). Our reputation is our strength.
TBS is a uniquely qualified small business provider with a reputation for quality. We focus on managing projects with pride. We use best practices that combine our award-winning techniques in helping organizations grow and manage change through the use of technology and collaboration. At TBS we focus on the knowledge management triad of people-process-technology to create organizational change that meets key objectives. Our personnel are well-versed in how to manage organizational change through increasing staff productivity, service, quality, and deliverable consistency by capitalizing on intellectual and knowledge-based assets that.
Our vision is to create change one leader at a time. We do that by helping organizations change and leaders grow by managing projects using our proven people-process-technology approach. We are a service provider that works hard to build and grow people and organizations. TBS provides customized services using the experience of our workforce and our talent management strategy is to hire highly qualified people at a best-value cost. Our credentialed and certified Employees and Associates comprise an 80% military and veteran-affiliated workforce.
We provide customized services based on the experience of our workforce. The TBS team possess the relevant education, experience, certifications and credentials described in your Scope of Work, and have combined experience developing leaders. Our core corporate goal is to "Create Change One Leader at a Time."
First created as a digital collaboration project in 1991, Topsarge Business Solutions, LLC (TBS) has transformed to a Project Management, Training, Coaching, and Research firm that provides contract services to public and private sectors. Relocated to Texas in 2008, TBS is a uniquely qualified veteran-owned small business service provider with a reputation for quality that focuses on managing projects with pride. With our eleven years of corporate experience, TBS has demonstrated the ability to comply with performance schedules, has demonstrated past performance, and is a respected organization whose employees and consultants show integrity, experience, and technical capabilities. TBS is led by an experienced trainer, consultant, and executive coach with deep operational roots and 37-years' management and leader experience.
SERVICES – AREAS OF EXPERTISE
Training and Professional Development
Executive Coaching and Assessments
Military Research and Behavioral Science Consulting
Management/Administration
Customer Service
Technology Support