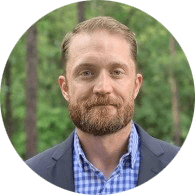 Robert Ciman
SME
Robert (Bobby) Ciman, is a retired Sergeant Major and Army Special Mission Unit Operator. Bobby enlisted in the Army in September of 1999 as an Infantryman with a follow-on assignment to the 10th Mountain Division. He served in all roles from Rifleman to Squad Leader until 2004 before leaving for Recruiting duty in Albany, NY until 2007. His Platoon Sergeant time was served at Fort Lewis, WA. from 2007-2011 with the 5th Stryker Brigade. Bobby assessed for the Army Asymmetric Warfare Group in 2011 and would serve as an Operational Advisor and Troop Sergeant Major until 2014. In 2014 Bobby assessed for the Army SMU and was selected to serve at the tip of the spear until his retirement in 2020. Bobby is a graduate of Air Assault, Airborne, Military Free Fall, Static Line Jumpmaster, MFF Jumpmaster, Ranger (Distinguished Honor Graduate), SERE, the Joint Special Operations Senior Enlisted Academy and other military schools. His awards include the Purple Heart, 4 Bronze Stars, the Air Medal for Valor, and many others. Bobby completed his career with 10 combat deployments in support of Operation Enduring Freedom in Afghanistan and Operation Inherent Resolve in Iraq and Syria. Since his retirement, Bobby co-founded Forged Arrow LLC with the goal to bring mission-critical solutions in challenging environments to their clients. He holds a Bachelor's Degree from Excelsior University.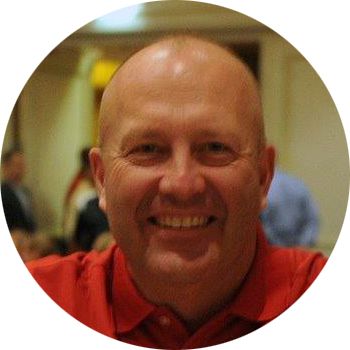 Brunk Conley
SME
CSM Conley is currently President and CEO of Conca Consulting. He began consulting in October of 2016. He recently completed his term as President of the Enlisted Association of the National Guard of Oregon. He was the 10th Command Sergeant Major of the Army National Guard. He entered the position in September 2012 before leaving active duty in September 2016. CSM Conley's immediate previous assignment was as State Command Sergeant Major for the Oregon National Guard for over 6000 Soldiers. He served on active duty in the 2nd Ranger Battalion, 1982-1986. He served in the Oregon Army National Guard, 1986-2016. CSM Conley served the United States in support of overseas operations in both Iraq and Afghanistan, as well as domestically in support of the post-Hurricane Katrina cleanup in New Orleans. He holds a Bachelor of Arts in Education from Western Oregon University and a master's degree in Political Science from American Military University. In his civilian career, he has taught high school chemistry and physics.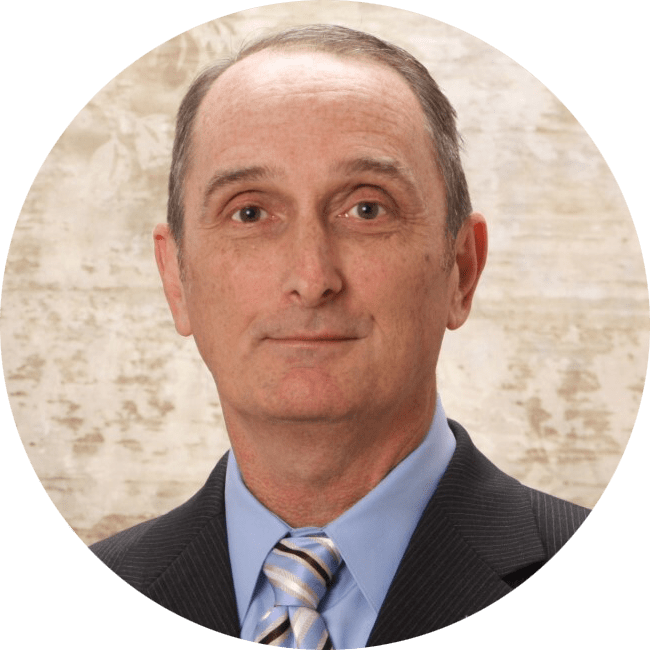 David Davenport
SME
CSM (Ret.) David S. Davenport Sr. (M.A., business administration), is formerly the Training and Doctrine Command (TRADOC) Command Sergeant Major. Most notably known for his most recent effort in which led the efforts to re-write the professional development model and education system for the United States Army's 391K non-commissioned officers that examined training, maximized capacity within the educational framework and identified opportunities for efficiencies pertaining both training and financial resources. He was awarded the Association of the United States Army 2006 Larry Strickland Educational Leadership Award for his commitment, both professionally and personally, to enhancing the professional developments of his Soldiers and noncommissioned officers of the United States Army.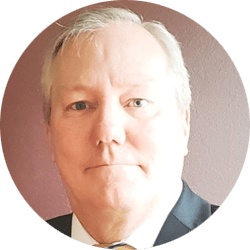 Dennis Defreese
SME
Command Sergeant Major (CSM) Dennis E. Defreese entered the U.S. Army on 24 July 1984 in Chicago, IL. He completed Basic and Infantry AIT at FT Benning, GA. CSM Defreese began his career at FT Knox as a Rifleman and Assistant Gunner with 4th Battalion, 54th Infantry Regiment. His final assignment was as the Commandant for US Army Sergeants Major Academy (USASMA). CSM Defreese has attended all levels of the Noncommissioned Officer Education System and is a graduate of Class 53 of the United States Army Sergeants Major Academy. He is also a graduate of Airborne, Air Assault, Rappel Master, Recruiter and Drill Sergeant School. CSM Defreese holds a Baccalaureate Degree from Excelsior College.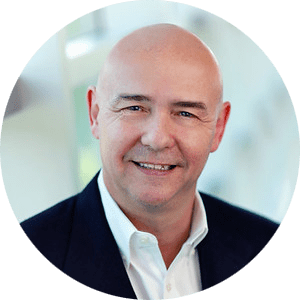 Thomas Gills
SME
SGM (Ret.) Thomas Gills (M.A., public administration), after more than 30+ years' experience as a human resource specialist and enlisted leader Tom's nominative assignments included Operations Sergeant Major of the Human Resources Command; Executive Officer to the Sergeant Major of the Army; the HRC Enlisted Promotions Branch Chief culminating as the Department of the Army G-1 Sergeant Major. He has many operational assignments, including as Senior Enlisted Leader of Combined Security Transition Command-Afghanistan. He is the author of the Enlisted Soldier's Guide, 8th Ed., and was inducted in the Adjutant General's Corps, Regimental Hall of Fame in 2016.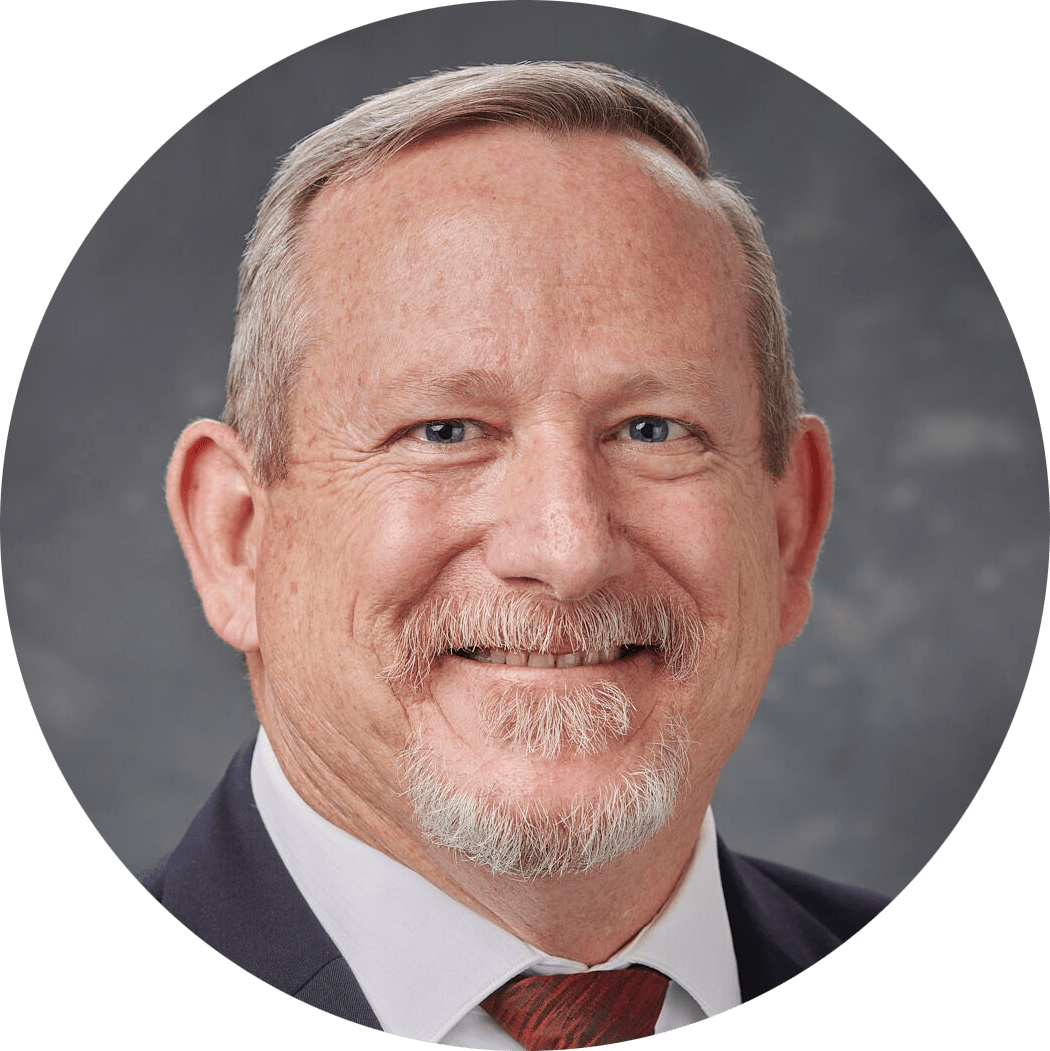 Lance Lehr
SME
CSM (USA Retired) Lance P. Lehr is a proud Texas resident. He is an independent business consultant specializing in program management, business development, and leadership. Lance is currently assisting multiple companies in growing their portfolio and revenue. The contracts Lance works with are DHS (FEMA), ATF, and DHS (CBP), among others. Before consulting, Lance spent his post-military career as General Manager and Operations manager of a 60(+) million-dollar company, overseeing contracts with DOD, GSA, DHS, DOS, and others. Lance spent nearly 33 years in the U.S. Army, serving all over the U.S. and the world during war and peace, with deployments spanning the first Gulf War through Operation New Dawn. Lance's last position was as the Senior Enlisted Advisor to the Commanding General of the 1st Armored Division and Fort Bliss. Lance fell in love with the El Paso area and made his home here when he retired in October 2015 Lance has earned a Master's Certificate in program management from Villanova University, a Bachelor of Science from Kaplan University (Magna Cum Laud), and an associate degree in Leadership (Honors) from Excelsior College. Lance has been married to his beautiful wife, Heidi (Pruner) of Los Angeles, California, for 41 years and has three grown daughters, Rachel, Alyssa, and Eden.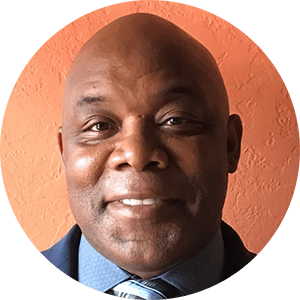 Brian Lindsey
SME
CSM (Ret.) Brian K. Lindsey (M.A., human relations), born into the Army at Fort Hood, Texas Brian served 30 plus years as a soldier and field artilleryman in many operational assignments. He had duties as a drill sergeant, an observer/controller at the Army's National Training Center and went on to serve as the senior enlisted advisor of the U.S. Army Fires Center of Excellence at Ft Sill. At the INCOP he helped shape NCO 2020 Strategy and in crafting NCO Leader Core Competencies. In post military career he has served as an adjunct instructor for Upper Iowa University and Central Texas College.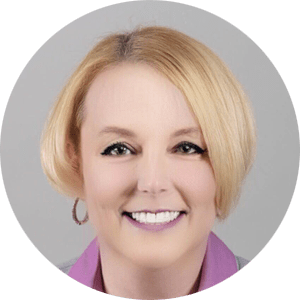 Melissa McFrazier
SME
Born and raised in Taunton, Massachusetts, CSM (Ret.) Melissa McFrazier was trained and certified as a Combat Medic. Melissa has held numerous key leadership positions throughout her military career, to include Drill Sergeant, First Sergeant (2nd BCT, 1st Armored Division, Baumholder, GE), and Command Sergeant Major. She led her Soldiers through two successful, extended deployments to Iraq, and consistently placed great emphasis on sponsorship, mentorship, and Soldier/NCO development, with the goal of teaching, coaching and mentoring the leaders of tomorrow.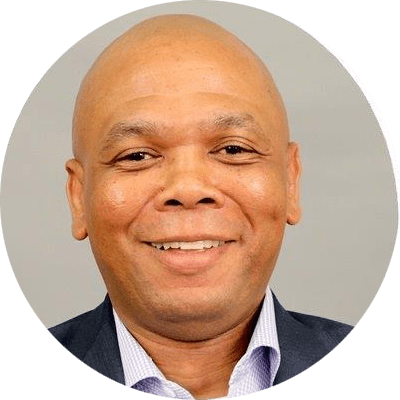 Steve Payton
SME
Steven Payton is a native of Grenada, Mississippi. He enlisted into the U.S. Army on 27 August 1986 and over 33 years rendering faithful service to the Nation. He graduated from the Basic Combat Training and Advanced Individual Training Courses at Fort Sill, Oklahoma, as a 13 Foxtrot Fire Support Specialist. Steven graduated from the United States Army Sergeant's Major Course in June of 2006 and was promoted to Sergeant Major shortly after that. During his service in the U.S. Army, he was privileged to serve in numerous commands, staff, and leadership positions throughout the world and here at home, including Panama, Afghanistan, Iraq, Japan, South Korea, Fort Bragg, Ft. Polk, and the Pentagon. Steve completed all levels of the Noncommissioned Officer Professional Development System to include the United States Army Sergeants Major Course, and numerous professional and key leader courses for the U.S. Army. In his final duty assignment as a Soldier, Steve was selected by the Chief of Staff U.S. Army, now Chairman of the Joint Chiefs of Staff, General Mark A. Milley, to serve as the first Enlisted Senior Army Fellow/Advisor at the U.S. Department of Veterans Affairs. Steve Payton retired from service in March 2020 and has since worked as a consultant with TopSarge Business solutions providing relevant expertise and insight on Army challenges and opportunities. Steve also worked for TechMasters Inc. as an independent consultant to the Army's G-3/5/7 Force Management Directorate. Steve holds a Master of Art in Executive Leadership from Liberty University and a Bachelor of Science in Liberal Arts from Excelsior College..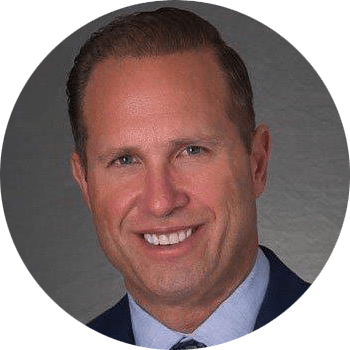 Mike Schultz
SME
Command Sergeant Major Mike Schultz retired in October 2019 after 34 years of distinguished service in the Army. CSM Schultz served as the 10th Senior Enlisted Advisor assigned to the Office of the Assistant Secretary of Defense for Manpower and Reserve Affairs, Washington, D.C. Prior to this assignment, CSM Schultz was selected as the 11th Command Sergeant Major of the U.S. Army Reserve. As the Army Reserve's top noncommissioned officer, he represented the interests of more than 205,000 Soldiers, civilians, and family members. CSM Schultz has deployed in support of Operation Enduring Freedom/Operation Iraqi Freedom. His military education culminated with his graduation from the National Defense University Keystone Course, in Washington, D.C. CSM Schultz is currently employed by the Pinellas County Sheriff's Office in Largo, Florida. He was selected by Sheriff Robert Gualtieri in 2019 as the Manager of his Sheriff's Leadership Institute, tasked with developing innovative leadership training for almost 3,000 employees. CSM Schultz is responsible for the research and development, facilitation, coordination, and training for all agency leadership courses as well as the Career Development Program, Mentoring Program, Resiliency, and Wellness Programs. CSM Schultz is completing a Ph.D. in Education, (Organizational Leadership). He holds a master's degree in Public Administration and a bachelor's degree in Political Science from the University of South Florida (Tampa, Florida). He previously served as a senior facilitator at the Center for Strategic Leadership at the Army War College in Carlisle, Pennsylvania for the Nominative Leadership Course.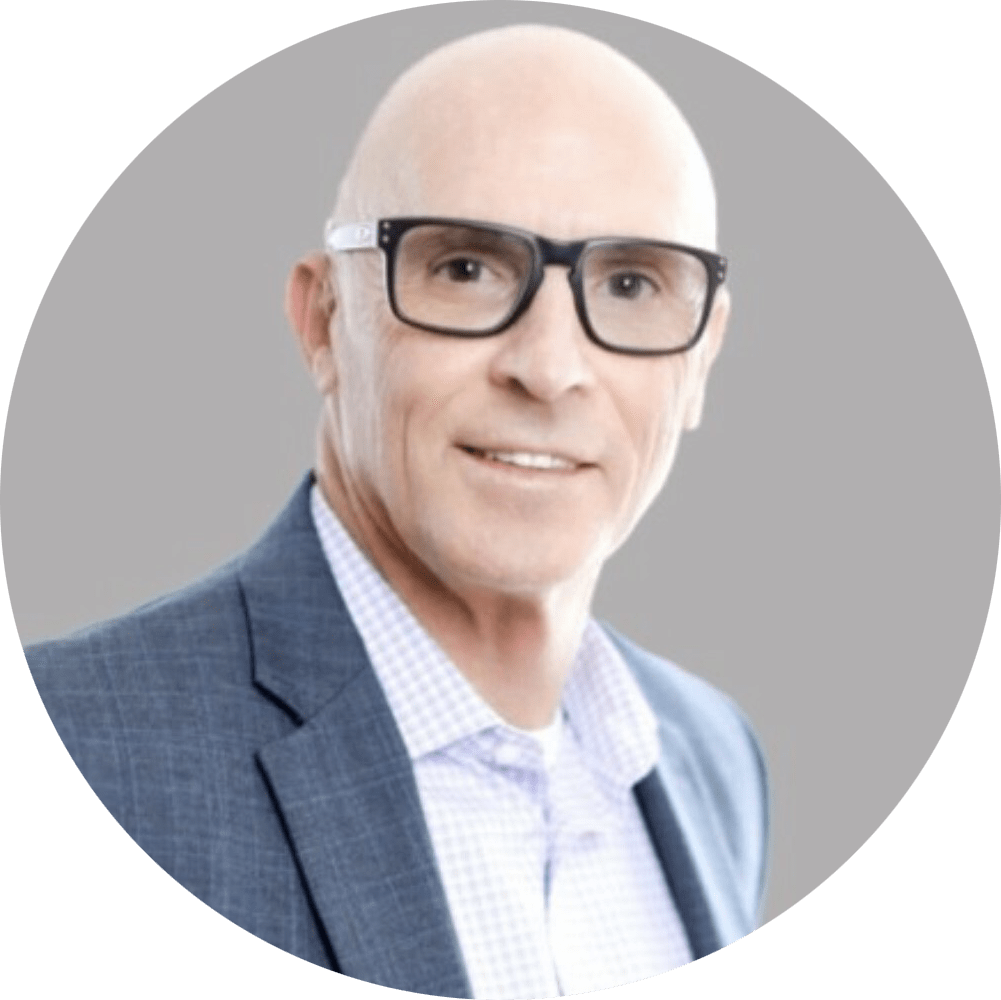 Scott Schroeder
SME
CSM (Ret.) Scott C. Schroeder, He enlisted in the United States Army in May of 1983. Scott attended Basic and Advanced Individual Training as an electronics mechanic at Fort Bliss, Texas. After his first enlistment, he was reclassified as an Infantryman. During his 34 years of service, Scott has held numerous leadership positions to include: Fire Team Leader, Squad Leader, Platoon Sergeant, Operations Sergeant, First Sergeant, and Command Sergeant Major. Since retiring, Scott has worked with a nonprofit focused on Veteran and First Responder rehabilitation and suicide prevention, and authored the book, Behind the Colors – Where NCO Leadership Lives. Scott has work with industry for several years and recently founded The Proximity Group. He currently lives in Charlotte N.C. with his wife, Marla.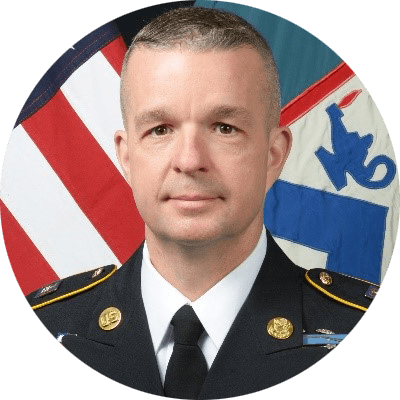 David Turnbull
SME
CSM (Ret.) David Turnbull enlisted into the US. Army as an Infantryman from Boston MA. He served in various Light Infantry, and airborne units throughout his career to include ten years with the 75th Ranger Regiment. He is a class 52 graduate of the US. Army Sergeant Majors Academy and earned his master's degree in Management and Leadership from Webster University. His operational assignments include Operation Restore Democracy in the Republic of Haiti, Operation Safe Haven in Panama, Operation Enduring Freedom in Afghanistan as Battalion CSM of the 1/501st Parachute Infantry Regiment, and Operation Iraqi Freedom as CSM with the newly activated 4/25th Brigade Combat Team (Airborne) for 15 months. His last assignment was as the Command Sergeant Major of the Combined Arms Center, FT. Leavenworth Kansas. He retired in 2018 with 34 years of military service. Upon retirement, David and his family relocated to Wasilla, Alaska. He began his second career with Purdue University Global, as Executive Director for Military Solutions. David leads a small team of military outreach specialists that work on an individual level to assist Service members, their families, and veterans in their pursuit of higher education, as well as a larger scale in assisting the military branches to optimize their military training and education through specialized degree programs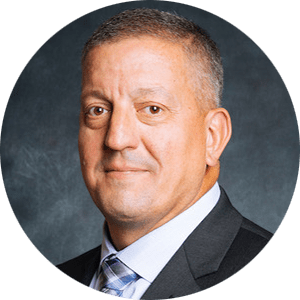 Anthony Stoneburg
SME
CSM (Ret.) Anthony Stoneburg (M.A., human resources), after more than 30years of service to the Army Anthony has had extensive leadership, leadership training, and talent management experience. He spent 24 years assigned to U.S. Army Recruiting Command (USAREC) where he served at various levels to include the Command Sergeant Major (CSM) of the U.S. Army Recruiting & Retention College, and as the CSM of USAREC.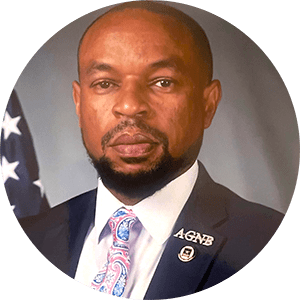 Montigo White
SME
Command Sergeant Major (Retired) Montigo White, a native of Wilton, North Carolina, entered the United States Army in 1995 and attended Basic Training at Fort Sill, Oklahoma. He attended the 16S, Stinger Man-Portable Air Defense Systems (MANPADS) Advanced Individual Training at Fort Bliss, Texas and was the Honor Graduate. In 1999, he reclassed to Public Affairs and attended AIT at Fort Meade, Maryland. His Military education includes the Basic Leader Course, Advanced Leader Course (Commandants List and Leadership Award), Senior Leader Course (Commandants List), U.S. Army Sergeant Major Academy and Air Assault School. He has years of Public Affairs experience working for Army Senior Leaders, international leaders and advising celebrities. He has worked with children for over 30 years, coached international youth sports, mentored underprivileged youth as well as provided guidance to schools for youth development