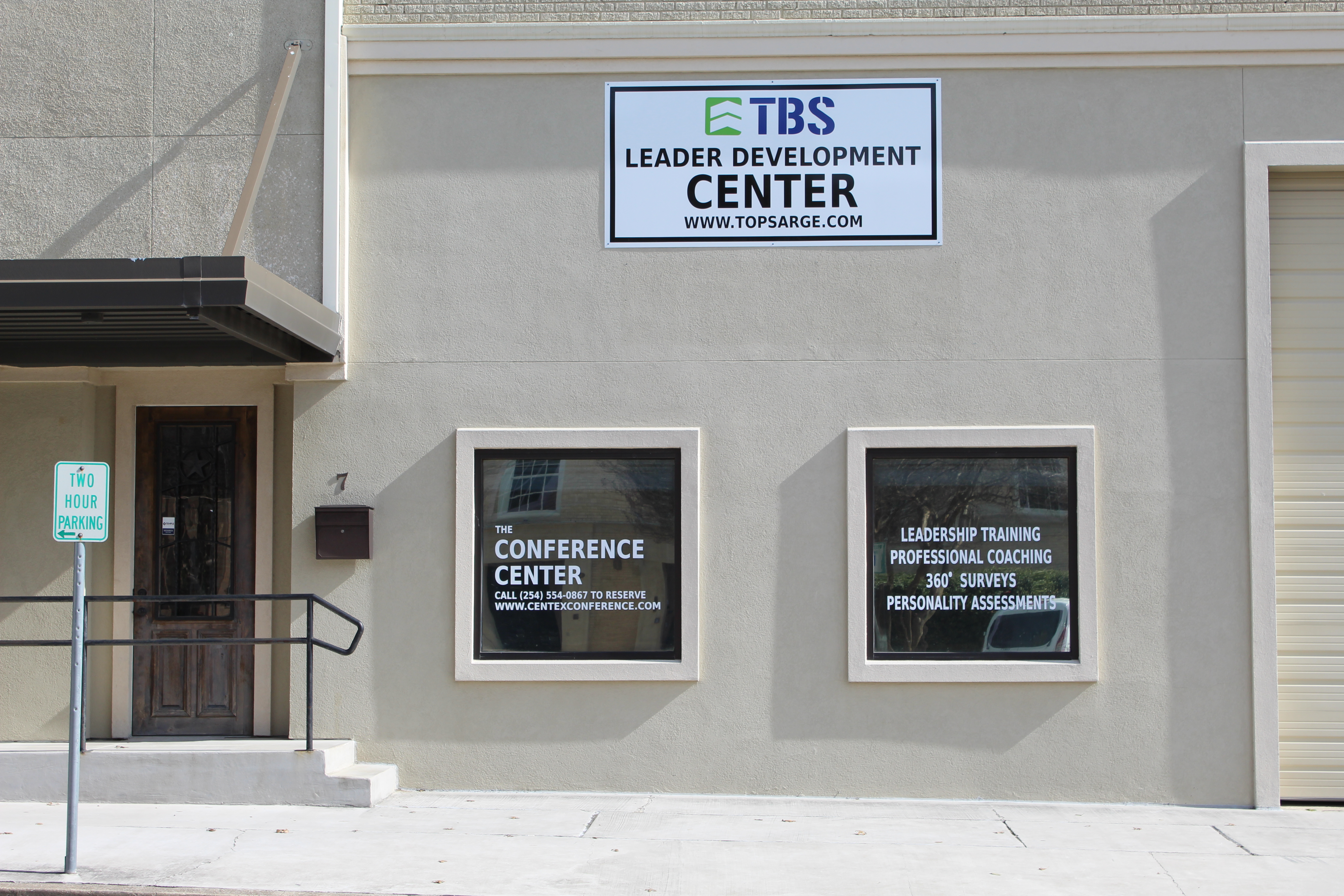 TBS Leader Development Center
7 N. Main St.
Temple, TX 76501
(254) 853-4410
Topsarge Business Solutions (TBS) is an experienced leadership development company that uses both principles and applications that create programs to develop authentic leaders. Our overall objectives are to guide our client's employees to better understand the principles and benefits of leadership and to create an environment of self-discovery, growth, and leadership development through assessments, training, and coaching.  Our workforce training center is used by our internal training team and by our clients or short-term renters for various events including seminars, internal sales meetings, training classes, user groups, breakfast briefings, and evening receptions.
Let us create, host and conduct your training for you. Or, sometimes you need temporary space, whether it's for a conference or seminar, or meeting space to hold private meetings. The TBS Conference Center and Meeting Room are perfect for short-term meetings, training sessions, interviews. client pitches and more. Be it one hour or one week, our spaces are great for short or long-term needs and we make it simple and convenient to book your reservation.
Contact Us today or free consultation to Discussion our various developmental programs and options, or to rent our boardroom or training center in Temple, TX.