In today's ultra-competitive work atmosphere, professionals must have great decision-making skills. Coupled with this, the ability to solve complex problems, extract solutions and simplify them is key in the modern business climate.
Because these are continuously evolving skillsets, various tools and resources are available to sharpen PROBLEM-SOLVING SKILLS. Another key aspect is how you think and reason. For this, CRITICAL THINKING AND REASONING is an area where employees need to have adequate exposure.
We use assessment tools that provide individuals with straightforward, practical feedback on job-related skills necessary for effectiveness in a management role. Our products simplicity also makes it an ideal first step for organizations that are new to the assessment process.
EVERYTHING DiSC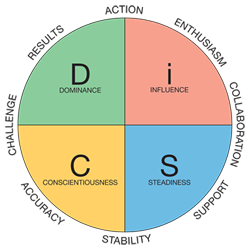 Everything DiSC® is a research-validated personality assessment that helps individuals understand themselves and others, saving time, energy, and money. Better employee communication means efficiency on both individual and company levels. TBS is now a Wiley Everything DiSC Authorized Provider, Certified Trainer, and Seller. Everything DiSC is a personality assessment that helps better communication in the workplace. Everything DiSC helps point out the special differences between people to help create healthy organizations.
Everything DiSC is a personal development learning experience that measures an individual's preferences and tendencies based on the DiSC® model. This simple yet powerful model describes four basic styles: D, i, S, and C, and serves as the foundation for the Everything DiSC Application Suite. Participants receive personalized insights that deepen their understanding of self and others, making workplace interactions more enjoyable and effective. The result is a more engaged and collaborative workforce that can spark meaningful culture improvement in your organization.
SOCIAL STYLE®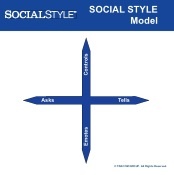 SOCIAL STYLE® is the world's best interpersonal skills model because it works. Used by thousands of organizations around the world, it's the easiest model to learn, remember and apply. Designed for global professionals and companies, it's available in dozens of languages with flexible training options, prices and times. SOCIAL STYLE® is the science of productive relationships. It is a way of understanding behavior—our own and others—and our preferences in how we act, make decisions and use our time. Understanding SOCIAL STYLE® helps you modify your behavior to become more versatile and effective working with others.
The SOCIAL STYLE Model® is recognized as the easiest to learn, remember and apply. The model categorizes people into one of four SOCIAL STYLEs (Driving, Analytical, Amiable and Expressive) each with their own preferred way of behaving. Understanding the behavioral cues of each Style allows you to modify your
own behaviors to meet the communication needs of your team, colleagues or clients. This is called Versatility and it's the true power of SOCIAL STYLE®. People and organizations with high Versatility consistently outperform others in measurable ways. The SOCIAL STYLE assessment and training provide practical strategies to maximize Versatility with anyone.
VIA SURVEY OF CHARACTER STRENGTHS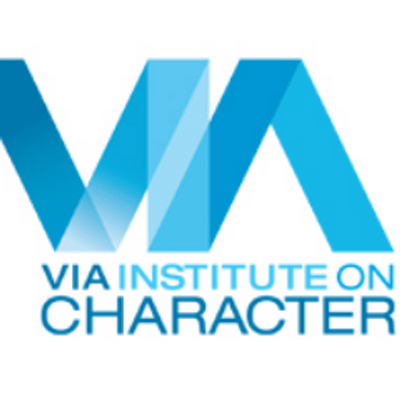 The VIA Survey of Character Strengths is a simple self-assessment that takes less than 15 minutes and provides a wealth of information to help you understand your core characteristics. Most personality tests focus on negative and neutral traits, but the VIA Survey focuses on your best qualities.
Created under the direction of Dr. Martin Seligman, the "father of Positive Psychology" and author of Authentic Happiness and Flourish, and Dr. Christopher Peterson, distinguished scientist at the University of Michigan and author of A Primer in Positive Psychology, and validated by Robert McGrath, Ph.D., the VIA Survey is regarded as a central tool of positive psychology and has been used in hundreds of research studies and taken by over 5 million people in over 190 countries resulting in better workplaces… schools… teams…LIVES the world over.
The VIA Survey is available in different forms and languages* to allow it to reach as many people world-wide as possible. Review your options and choose which form and language is best for you. We are grateful to our generous group of volunteer translators.
EMOTIONAL INTELLIGENCE (EQ) STYLE PROFILE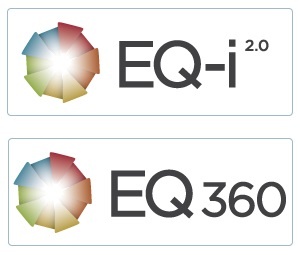 The Emotional Quotient Inventory 2.0 (EQ-i 2.0) measures an individual's emotional intelligence. Science and professional feedback from the EQ-i® strengthened the direction of this second generation assessment. Now, it's a complete experience with a new and intuitive model, customizable reports, and an online platform for easy administration.
EQ-i 2.0 Workplace Report
Designed for use in a wide variety of coaching and development situations and work settings. It focuses on the impact of emotional intelligence at work and offers suggestions for working more effectively with colleagues, supervisors, and clients. Both a coach and client version are generated.
EQ-i 2.0 Leadership Report
Examines EQ-i 2.0 results through four key dimensions of leadership: Authenticity, Coaching, Insight, and Innovation. As an option, client's results can be compared against those of top leaders, creating a coaching benchmark for exceptional EI performance. The leadership report also contains insights on the leadership and organizational implications of your client's results, information about which skills have the highest potential to be leadership derailers, as well as strategies for development aimed to help your client reach their true leadership potential.