A well-designed and professional website helps establish credibility and builds trust with potential customers. In the digital era, consumers often research small businesses online before making purchasing decisions. Having a website that showcases your expertise, testimonials, client reviews, and contact information not only validates your legitimacy but also gives customers confidence in choosing your products or services. We are the web design experts! Let us help you make your business grow!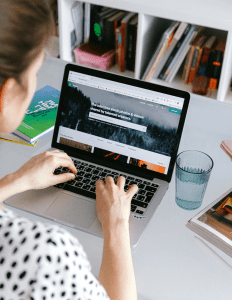 Increased Visibility and Customer Reach
Having a website allows your small business to be accessible to customers 24/7, expanding your reach beyond geographical boundaries. With a well made website, you can attract new customers who may have never discovered your business otherwise. By optimizing your website for search engines (SEO), you can improve your visibility in search results, driving organic traffic and potential leads to your business.
Compared to traditional marketing channels such as print advertisements or radio spots, a website offers a cost-effective platform for promoting your small business. With digital marketing techniques like content marketing, social media integration, and email campaigns, you can engage with your target audience, nurture leads, and drive conversions—all at a fraction of the cost of traditional marketing methods.
Showcasing Small Business Offerings
A website allows you to showcase your products or services in a visually appealing and informative manner. Through high-quality images, detailed descriptions, and even videos, you can effectively demonstrate the value and uniqueness of what you offer. This not only helps potential customers understand your offerings but also increase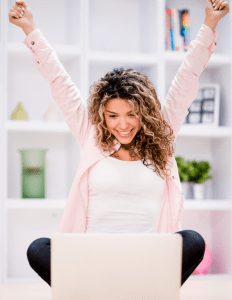 the chances of converting visitors into paying customers.
A website serves as a platform for direct communication with your customers. Features like contact forms, live chat support, or feedback forms enable visitors to reach out to you easily. This interaction fosters customer engagement, builds relationships, and provides valuable insights into customer preferences, allowing you to tailor your offerings to meettheir needs.
Competing with Larger Businesses
A well-designed website helps level the playing field for small businesses, allowing them to compete with larger competitors. A professional website gives your business a polished image and enables you to provide an exceptional user experience. Focus on your unique selling points, target niche markets, and deliver personalized customer service. As a result, this can differentiate your business and attract customers despite being smaller in size.
Having a website provides a solid foundation for business growth and expansion. As your business evolves, your website can adapt and accommodate new products, services, or market segments. With e-commerce integration, you can even expand your business beyond physical boundaries and sell products or services online, tapping into a global customer base.