For Immediate Release
September 8th, 2023
Temple, TX–Topsarge Business Solutions (TBS) of Temple Texas was selected as the winning bidder for Curriculum Development to the U.S. Army NCO Leader Center of Excellence in El Paso, Texas at Fort Bliss contract valued at $1.7 million dollars, to be delivered over 5.5 years.  
The NCO Leadership Center of Excellence (NCOLCoE) Directorate of Curriculum Development (DCD) is the Executive Agent for Noncommissioned Officer Professional Development System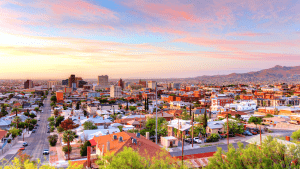 (NCOPDS) and proponent for the analysis, design, development, and implementation of NCOPDS pipeline encompassing the NCO Common Core Competencies (NCO C3) of leadership/communication, training management/operations, and program management/readiness.
 
TBS will provide the NCOLCoE DCD with on-site professional and experienced curriculum developers who will develop and review all DCD courseware, ensuring that the content is current, relevant, sequential, and progressive. Matt Lord, the Fort Bliss Site Lead is excited to get underway, "another win for TBS and the Army! This is a great opportunity for TBS to continue to contribute to the future development of the Noncommissioned Officer (NCO) Corps and our Army, through enabling the contract objectives by linking NCO education with learner's experience across the Army continuum."  
About Topsarge Business Solutions
Established in 2013, Topsarge Business Solutions LLC is a Texas-based service-disabled, veteran-owned firm that provides training and leader development services, technical expertise, and research in the behavioral sciences. TBS provides its professional services to federal, state and commercial clients.  
###
Press Contact:
Sandra Escalante, Communications Associate  
(254) 853-4410  
sandra.escalante@topsargebusinesssolutions.com